 POC IT Solution
Get a complete overview of your POC testing setup with AQURE POC IT solution 
In your daily work of maintaining point-of-care (POC) analyzers, operator access and compliance, a solution that keeps you at the center of it all can help you save time. Whether you need to investigate a technical issue, certify operators or be ready for inspection, a central point of access can support you. That's where AQURE comes in. 
So wherever you work, the AQURE POC IT solution is Your Central Point of Care.
With AQURE, you get support in:

Device management 
Instant access to all relevant actions supports a more proactive approach in the daily management of devices.
Operator and competency management
AQURE's e-learning platform also makes it easy to maintain operator competencies. 

Compliance and accreditation management 
AQURE tracks relevant actions with your POC devices, shows documented root causes and corrective actions, and supports your accreditation efforts.

Sample flow management
AQURE helps improve data accuracy and delivers results wherever needed.
AQURE in hospitals
Join the many hospitals who are currently using AQURE. AQURE is installed in more than 35 countries, connecting thousands of POC devices. The IT solution helps build integration among various systems, such as Laboratory Information System/Hospital Information System/Electronic Medical Record. 
Get the qualified experience to help make your POC IT solution work for you.
Connectivity of AQURE
AQURE also connects to many different POC devices from a number of vendors. This supports hospitals that work with a variety of POC devices. 
Visit this page to see a list of compatible analysers by manufacturer.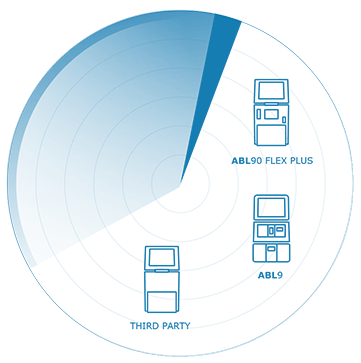 Forgot password
Radiometer Employee? Enter network username to reset password
We have sent en e-mail to reset your password